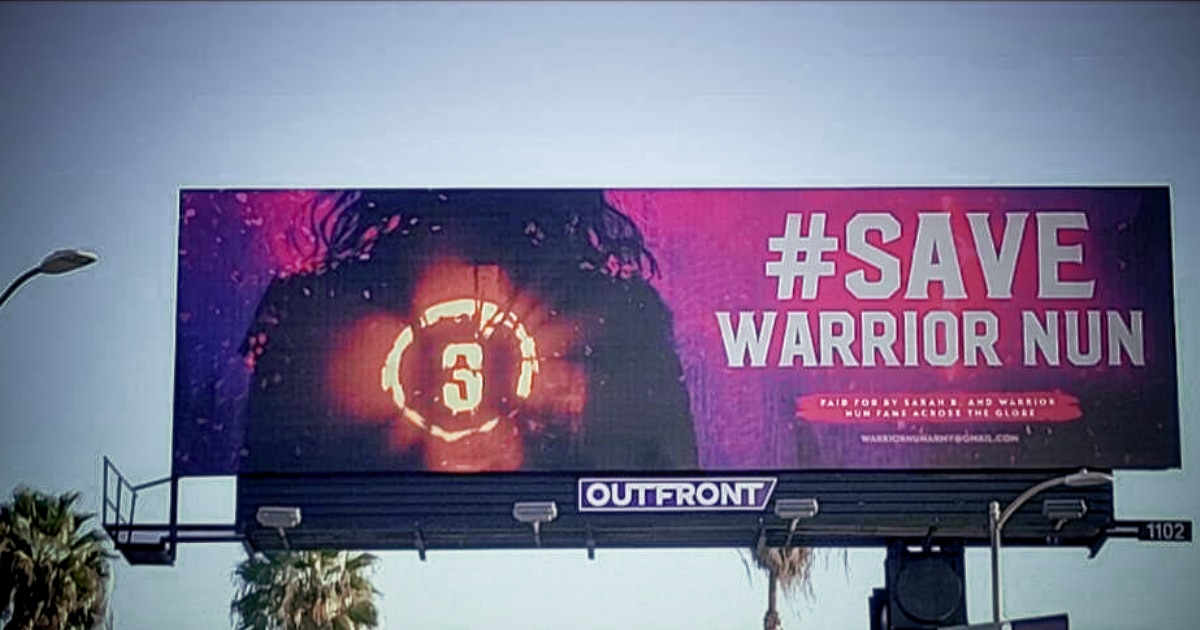 Your Favorite Show Just Got Cancelled
Written by
Brian Austin

on

January 30th, 2023
Brian Austin is a co-founder and CEO of ScriptHop. A technologist and entrepreneur, Brian has created products used by Fortune 100 companies, government, military, and entertainment. Being a massive fan of film and television, he occasionally shares his thoughts on this blog.
One of the best aspects of running ScriptHop is that I get to work with incredibly talented people bringing amazing content to life. It's exciting to hear about a new film or series concept and see it crawl its way, despite enormous odds, to production. There's a positive energy behind it, passionate people making it all happen, and an audience that awaits.
Today I feel compelled to write about the other side of the coin — the unfortunate, untimely demise of a GOOD television series... via an algorithm. Whether it's a show that we looked forward to watching before it even aired or it grabbed our hearts when we discovered it later, a bond was formed. And then, we get the abrupt news, either from a headline or a WTF text from our friends, that it's now gone. There will be no memorial service and resurrections are vanishingly rare.
While it's the recent cancellation of Netflix's Warrior Nun and the viewers' worldwide rallying cry to #SaveWarriorNun that spurred this writing, I'd like to start by reflecting on a couple of other losses we've suffered in the past to see what's changed in the last few years.
Our first, and very fresh, departure is Westworld. It was HBO's "masterpiece" intended to carry the brand beyond Game of Thrones. Upcoming season trailers excited the fan base in ways few shows ever did. However, that is now over and done. Even though the cast were reportedly paid for it, there will be no final season, leaving fans pissed and making those who hadn't watched the series far less likely to watch the first episode. The reasoning behind it? Simple or complex numbers, depending on how you look at it. Maybe it didn't have enough viewers, or maybe it was a new corporate strategy cost analysis that determined the final season would be better as a tax write off. Whatever the case, passionate fans that tuned in promptly on Sunday night are abandoned with no conclusion.
Another example is an old favorite of mine that brought us Nathan Fillion back in 2002 called Firefly. Fox cancelled it after 11 of the 14 episodes were aired and was axed due to factors like having a Friday night time slot and suboptimal marketing. Cowboys in space??? Yes, but it was awesome. The show just passed its 20-year cancellation anniversary in December and still lists as one of the top selling box-sets on iTunes. Remember this time period, though. No social media and no metrics beyond Nielson ratings and critical reviews. One could certainly argue that they didn't have enough evidence to truly measure the potential popularity of this series. It was also the first season and an expensive show to produce.
At least Firefly can receive the honorable badge of being ahead of its time. Today, if something doesn't get enough traction within DAYS after its release, it's on the chopping block. And It's not so much about the critical reviews or the audience score. It's the algorithm on the back end, calculating the cost of the show vs the predictive numbers that is making these decisions. I'd wager that the top execs aren't even all that privy to the calculus that goes on deep inside these inscrutable black boxes, which hold the fates of our beloved shows within their circuitry.
It is distressing to imagine that decisions like this are based solely on counting the current viewer numbers. It should be taking into account how many watch lists the show is on, and from there, going a step further to see how long its viewers take to typically watch the shows on their list. Getting more complex, it's looking at people's current viewing habits. Are they simply not watching much television right now? Did they immediately watch the first and second season but not the third? Wouldn't it be nice if our watch lists could reflect our interest/priority levels of the shows we randomly add?
What's more painful for us to consider is that there are no longer people at the top believing in shows and giving them time to capture an audience. Like an ADHD Tinder dater, it's simply time to swipe left and move on to something new. Seinfeld would never have been a hit with this thinking. I question even if Breaking Bad would stand a chance these days, as it didn't capture its rabid fan base until a few seasons in.
I believe it's time to make some noise about this, so the decision-makers can reflect and reconsider before this method simply becomes the acceptable norm. Streamers, especially, should have a responsibility to their audience, the viewers who invested their hearts and minds — and their $19.99 (that's right Netflix, I'm looking at you). Stop letting A.I. abuse I.P.
If enticing people to watch content is the mandate for these services, they should be considering the importance of building completed shows into a more valuable, and watchable, library. Knowing that a show comes to a complete and satisfying ending makes it far more likely that people will be inclined to pick up an older series after years of recommendations from their friends.
We were supposed to have freedom at this point. Remember the promise of "watching what you want WHEN you want?" I often watch new shows so I can weed them out quickly to reduce my feeling of having homework. Others may just be in the mode to watch something quick and mindless to save the latest season of Umbrella Academy for when they have the space to focus. Oops... now it's two seasons to watch. Crap... they cancelled it. Don't fear. It's still alive — for now. The algorithm is our enemy and is forcing us back to watching shows when they premiere.
It's an interesting landscape that we face. #SaveWarriorNun is the current campaign to save a show that's last season had a 100% critic and 99% audience score on Rotten Tomatoes. The hashtag has amassed over 8 million Tweets with 3,244 in the last hour alone. #LastOfUs, HBO's latest darling, only has 32 (look out Craig Mazin... the algorithm is watching). It's been over a month and the #SaveWarriorNun movement is still going strong. Very recently, a Save Warrior Nun billboard was erected by fans, across the street from Netflix's Headquarters, right outside their Executive offices, to serve as a daily reminder that paying subscribers aren't happy with their decisions.
I'm very interested to see how this plays out. Perhaps resurrections aren't so vanishingly rare as we thought. If us viewers just need a bit of a spur in the ribs to watch our shows, maybe more shows will get to live another day. It happened for Family Guy and more recently Manifest. Let's hope for Warrior Nun and its fans.